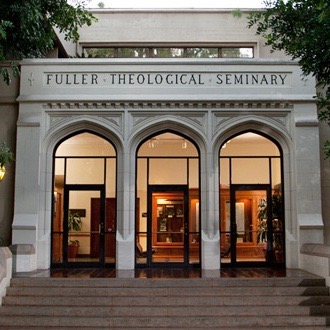 From Duke to North Carolina (a pilgrimage of preaching . . . and college basketball). The difference between looking at the Bible and looking through the Bible. Pastors are competitive? No, say it isn't so. Finding a group of pastors to root for and debrief with might be an antidote for grinding away in isolation. Learning about preaching by doing biography work on voices from the past. The joy of preaching from a passage you have never preached from. When you put a sermon together, do one thing, and do one thing well.
Today on the Teaching Pastor Podcast we chat with Mike Paquarello, the Lloyd John Ogilvie Professor of Preaching at Fuller Theological Seminary
Listen to one of Mike's sermons here at the Fuller Studio site.
The United Methodist Church Lectionary
Working the Angles, Under the Unpredictable Plant, The Contemplative Pastor, Eugene Peterson
The Witness of Preaching, Tom Long
Some books written by Mike:
Dietrich: Bonhoeffer and the Theology of a Preaching Life (2017)
John Wesley: A Preaching Life (2010)
Christian Preaching: A Trinitarian Theology of Proclamation (2008)
Sacred Rhetoric (2005)
Narrative Reading, Narrative Preaching: Reuniting New Testament Interpretation and Proclamation (2003 w/ Joel Green)
Music Provided by Pawn Shop Kings, "Love Like Jesus"
Don't forget to rate and review the podcast on iTunes.
Visit our patreon page and become a patron of the podcast patreon.com/theteachingpastor